FD150 benefits your business.
Great fit for any restaurant or retailer
Improve Your Bottom Line
Accept all major bank and credit cards
Keep POS machine costs low with combination terminal, PIN pad, contactless reader and printer
Take advantage of 24/7 support
Deliver Superior Customer Service
Speed up checkout with faster transactions for shorter lines
Print super fast receipts
Help protect customers with PCI
level 5 compliance
Benefit from Easy-to-Use Technology
Experience an intuitive touch-screen
Enjoy fast terminal downloads
Get acquainted with a familiar user interface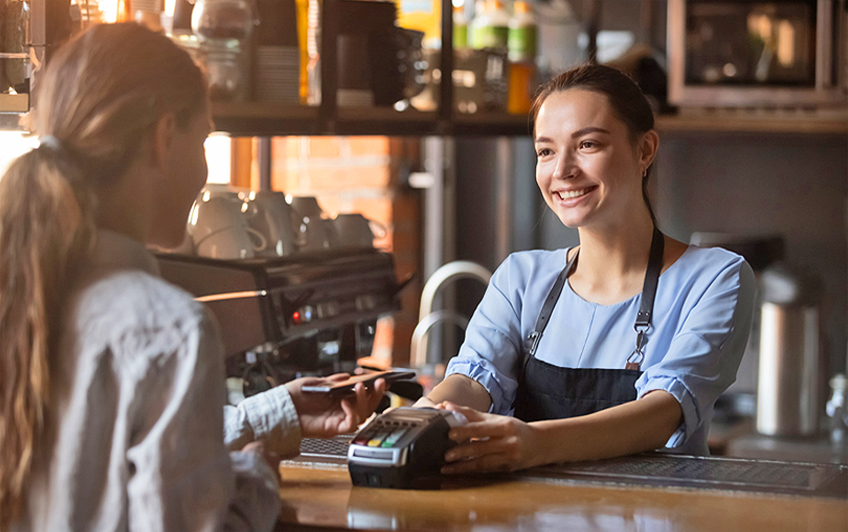 Powerful performance in a simple solution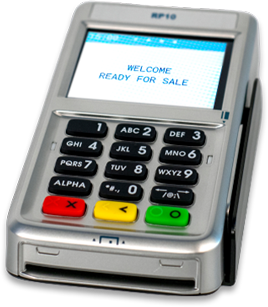 Give Your Customers Peace of Mind with the RP10 Companion PIN Pad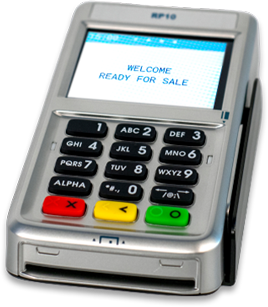 Allow customers to keep their card with them
Ease concerns about unauthorized use of card
Reduce physical contact with employees
Support payment type of their choice including contactless, mobile wallets, PIN cards, gift cards and more
Minimize security risks with PCI version 5 compliance
All while speeding up the transaction process
Frequently Asked Questions
How is the FD150 terminal different from the FD130?
The FD150 has the following improvements over the FD130 terminal:
Faster, more advanced processor
Double the memory
PCI-PED version 5.x approved compared to 3.x
Can the FD150 support multi-merchant processing?
Yes. This enables several business owners to process payments for more than one merchant account using a single terminal.
Can the FD150 support Apple Pay™ and Samsung Pay?
Yes. It can accept NFC payments like Apple PayTM, Samsung Pay, and other popular mobile wallets or contactless cards.
Can the FD150 accept EBT?
Yes. The FD150 accepts electronic benefits transfer (EBT) transactions.
Can I accept PIN debit on the FD150?
Yes, the customer can enter their PIN on the FD150 itself or via the RP10 PIN Pad, when attached.
Do I need the RP10 PIN pad to operate the FD150?
No. You can use the FD150 terminal independently and run credit and debit transactions without a PIN pad.
For more FAQs and Basic Terminal questions, click here
Disclaimer: EMV® is a registered trademark or trademark of EMVCo LLC in the United States and other countries. www.emvco.com